GASOLINE FOR HUMANS
Your 100% natural, Italian recharge
We offer drinks, ideal for every moment of the day, with an unmistakable taste and the characteristic quality of all made-in-Italy products.
To give a nice, extra touch of energy to each one of your adventures!
In order to be as faithful as possible to the definition and philosophy of the "made in Italy", our company makes its drinks with high-quality raw materials coming from products of the Italian supply chain: This is to ensure its consumers all the virtues and quality of the products grown in our lands.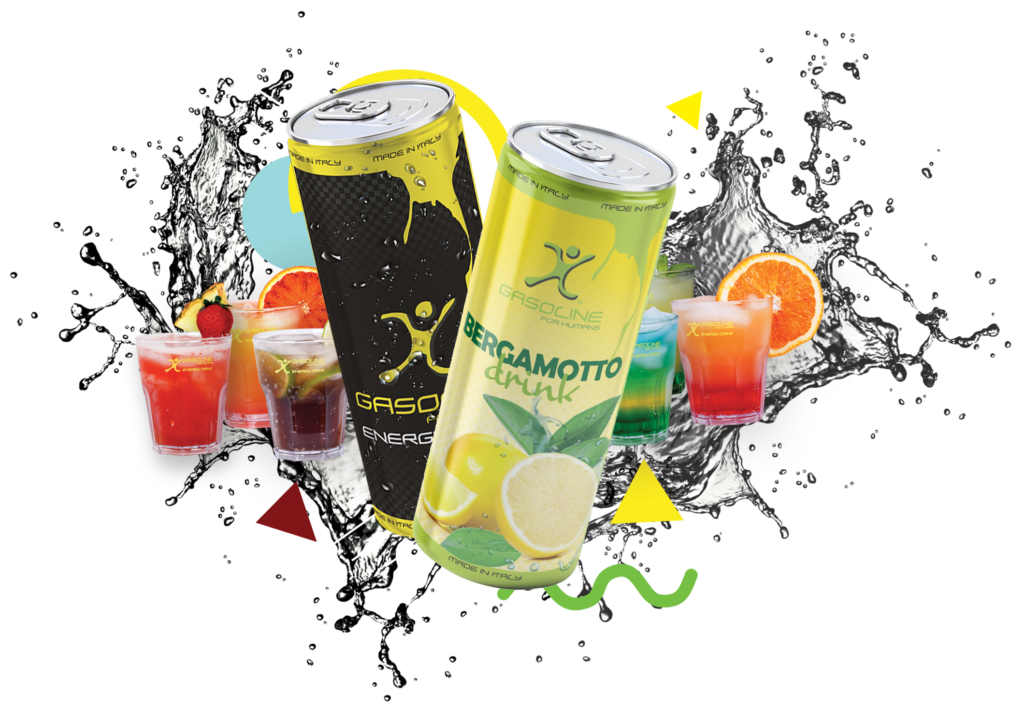 COCKTAILS
Discover our cocktails we devised with our drinks Energy Drink and Bergamotto Drink.
Made to be tasted, enjoyed and loved and to give that nice touch to every moment of your day. Gasoline for Humans, your energy source, is always at your fingertips.